Marketing
Branding For Success

Marketing? So what exactly do we mean by that?
It's deceptively simple to summarise:
We help you create a brand, and then we help you bring it to the attention of your target audience.
Of course, these two "conceptual" elements do cover a wide range of carefully considered actions. We have the expertise and experience to focus your message and make it a straightforward and productive process.
We handle all aspects of web, social & print media from simple advice and guidance right up to hands-on management of the entire process.
 
Take a look at our Case Study below to find out more …
A brief history of branding
The expression originates with ranchers permanently marking their identity onto cattle with a "brand".
As packaged goods became more common in the 19th century manufacturers' identities became their brand. Logos and easily recognised labelling, typefaces and colour schemes made items easy to spot on cluttered shelves – "brand names".
It has since evolved to a much wider meaning:
Your "brand" is what people think of when they hear your brand name or see your logo. Both factual (eg. it comes in a red box), and emotional (eg. it's romantic). Your brand name exists objectively – people can see it. But your brand exists only in someone's mind.
Case Study – MH Landscapes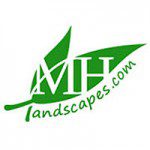 Our client had a part-time gardening business, and wished to establish the venture on a more formal footing.
Our scope of work:
Business name
Colour scheme & fonts
Logo
Strap-line
Stationery design (business cards & A6 card hand-outs)
Web site design, build and host
Social media set-up and guidance
Workwear
Vehicle base colour & graphics
Start-up client acquisition processes
Client relationships management
Mapping all business processes and training
Staffing, procedures and policies
All administrative functions and data management
Database / IT systems
Bookkeeping
Essentially all the client needed to do was implement on a day to day basis the various business processes we had established together. And of course, carry out landscape design and maintenance work!
They were easily able to focus entirely on the actual delivery of their services within a comprehensive framework of processes that defined every aspect of their venture
Outcomes:
It was a very competitive market in which to start a new venture. We focussed them towards a specific target clientele, and within just 3 months of their standing start a solid client-base was established. The business was already on a firm, profitable footing.
Now into their 5th year of very profitable trading, they have gone from strength to strength. Their hard work and dedication has gained them an enviable reputation locally. They are ever expanding, taking on new clients and staff on an ongoing basis. Their order book is always full for months in advance at all times of the year, despite their trade seeming as if it would be very seasonal.
The processes we established at the outset have been refined slightly to reflect business nuances, but largely remain in place as agreed on day one. They continue to function smoothly and unobtrusively as our client presses on with growing their business and gaining the rewards!
Book Your Free Initial Consultation
Take us up on our offer to spend some quality time with you. Grill us about anything, and get some real and immediate value to take back to your venture.
And please don't worry, we don't do "hard sell".
Ever.